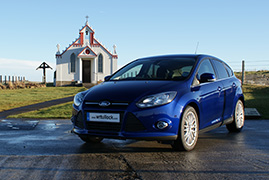 Welcome to W R Tullock

As sole Orkney Agents for Avis, Europcar and Ford Rental we are able to offer many of the benefits associated in renting from these international companies but with great personal service.
We supply high quality hire cars and vans from our rental office located in the terminal building at Kirkwall Airport (we are the only car rental company with an office there) and also from our Kirkwall town centre office, located just in the shadows of the world famous St Magnus Cathedral.
After 5 generations and over a hundred years in business at WR Tullock we offer a friendly, efficient service – take a look at the "About us" page and you will understand why we are so proud of our company. We want our future to be as bright as our past so just let us know what we can do to help you.